Webinar Special Offer - order now, before they're all gone!
[countdownrocket id="710"]

---
Top Notch Coaching for Great Results
The 30 Day Success Formula. Worth $197
12 Months Coaching Program. Worth $1,164
Lifetime Membership Access. Worth $1,997
Ask Me Anything – Priceless
Total Value - more than $3,358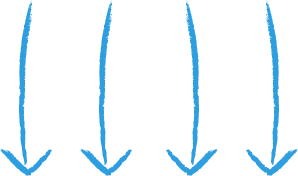 ---

---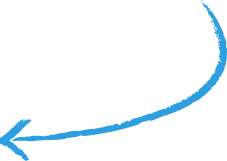 Become Successful and Achieve Your Heart's Desire
Feel Happier and More Empowered
Develop Greater Confidence
Overcome the Obstacles That Have Been Holding You Back
Here's Your Chance to Do This...
See what others are saying...

---
Tony Mulville,

Business Owner

"I never thought I could change but it's been a huge help to me both personally and professionally."




My name is Tony Mulville and I'm from Dublin Ireland . Two years ago, I took control of my first business, in a sector that has had its difficulties and challenges over recent years.




It has been extremely difficult due to my fear of failure and lack of belief in my ability. Cashflow has been very tight, and this has only helped to create more stress and reinforce the belief that I was bound to fail.




It seemed like I was spending all my time working and getting no where!! I was frozen without the ability to change my future.




I had come across some of Mike Pettigrew's Youtube videos, and I found he struck a chord…so it was with intrigue that I followed up and signed up for "The 30 Day Success Formula".




After just the first Introduction CD, I felt a sense of comfort and re-assurance that I could make things happen to enhance and change both my business and my life.




Mike's training has helped me to make small but hugely powerful changes to my thinking and approaches to life and work.




By learning to be always grateful I have overcome the fear that had been strangling my ability to move forward. Removing my Fear has allowed me to be more creative and productive and efficient as well as effective.




I am now more focussed when it comes to targeting and approaching new clients. I'm more confident that when I attend a sales meeting, the outcome will be a positive one.




Because I am now achieving more in my working day, I feel a huge sense of satisfaction, and I then feel in the right mood to enjoy my family without the guilt and fear of what might happen.




Because I have more control over my business, I have more control over my life. I now know I have the ability and control to change any situation and move on.




Thank you Mike for creating The 30 Day Success Formula and for helping me to make the changes and to think differently. I never thought I could change but it's been a huge help to me both personally and professionally.




Keep up your great work Mike, and I look forward to more of your inspirational work!!







Tony Mulville




Dublin, Ireland
Dr Linda Mallory,

Educational Psychologist and parent coach

"Mike's programme is one of the most authentic and purposeful products I have experienced."




Thank you so much for your course. It has come at such a good time in that there has been lots of transition and change in my life.




I have handed in my notice at work in local government and it has been a leap of faith.




I have been deep a student of personal development since the age of 14 and I am a psychologist and I have experienced lots of programmes about success, goal setting and self help.




Mike's programme is one of the most authentic and purposeful product I have experienced.




This programme is full of integrity, honesty and most importantly wisdom of someone who has been through some life changing experiences.




The striking aspect of this programme is the heartfelt stories and wisdom that Mike brings to the exercises.




Thank you Mike for this programme which has helped me rethink both my meaning and purpose.




Since starting the programme I can see I am reframing things in a more positive way with more gratitude and clarity.




I am looking forward to putting the practices into long lasting change.




I am no longer feeling uncertain about my future and I know I will revisit this programme again and again.







Dr Linda Mallory




Educational Psychologist and parent coach




thewhyparent.com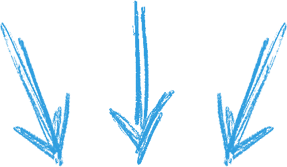 ---
Jijosam Christian,

Ahmedabad, India

"It has endless wisdom about how to get from where you currently are in your life, to where you want to be!"




The 30 Day Success Formula has given me so many great ideas for ways I can get passionate about my professional and personal life again, that I know I will be re-listening to the program again and again.




It is truly exceptional, informative and inspirational, beginning with Mike's own story.




It states clearly and concisely what you should be doing to achieve your goals. I've always found it very easy to begin things - it's the on-going and reaching a concrete end that I've had problems with.




The 30 Day Success Formula highlights a number of practices I will be using from now on to help me.




It has endless wisdom about how to get from where you currently are in your life, to where you want to be!




I highly recommend "The 30 Day Success Formula" for anyone who wants to better their life and situation.




I use it, in part, to remind me of what I've forgotten, and partly to learn new methods to continue achieving my own goals.




A great treasure!







Jijosam Christian




Ahmedabad, India
Pauline McCarthy,

Akranes, Iceland

"I highly recommend the 30 Day Success Formula if you are at that stage in your life where you know you have it in you, but don't know which way to go."




I received the 30 Day Success Formula at a time of my life when I was overwhelmed with too many projects. It reminded me that our lives are precious and to overwhelm ourselves and not get the time to enjoy life, is such a waste.




I was too obsessed with finding ways to pay the bills and not spending enough quality time with my family and friends. I was not grateful enough for all the blessing that I did have.




Listening to the 30 Day Success program made me realise that success is not just in business but in all aspects of life and when we are on our death beds and we look back at our lives, which things are going to make us die with a smile on our face.




It was amazing for me to hear Mike Pettigrew's story which mirrored my own life in many ways. Listening to Darren Marks hypnosis sessions helped me calm down and relax and get over that overwhelm that I was drowning in.




Since starting the 30 Day formula I have been making small but significant changes in my life that are empowering me to become a better person and so enriching both my life and those around me.




I highly recommend the 30 Day Success Formula if you are at that stage in your life where you know you have it in you, but don't know which way to go. Much Blessings to you all.







Pauline McCarthy




Akranes, Iceland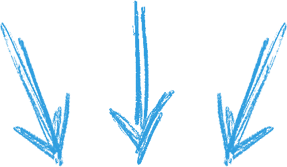 ---
Orla Aaron

"I am already reaping the benefits of small changes which has given me greater confidence and true happiness:

Absolutely inspirational, I totally enjoyed The 30 Day Success Formula, found it very easy to listen to and understand and apply to my own daily life.

It starts with Mikes own life story,  who is inspirational and has shown by his own life experience of how he conquers his own demons and achieves success and true happiness.

I was at a crossroads in my life and the timing was perfect for me to take on this programme and after only a short time I am already reaping the benefits of small changes which has given me greater confidence and true happiness…it all just makes perfect sense.

I have already committed to my short term and medium term goals (still compiling my long term list) surprisingly it has been much easier than I  had expected!

Follow these simple steps of The 30 Day Success Formula and you will unfold the key to truly anything your heart desires…. you won't be disappointed.

 

Orla Aaron
Inese Kapeniece,

Consultant, Coach and Author

"I think that the 30 Day Success Formula is a very valuable program for people who are serious about achieving their desired future. Mike's program has helped me to be more empowered to achieve my goals. Many thanks to you Mike for creating this program."

Mike is teaching something that we all want – to achieve our goals and the life-style we envision. He is teaching how to make sure that we achieve what we wish for and that we are not just relying on luck but that we are consistently working towards our desired future.

He shows that success and achievement of our goals is not just an accident but that successful people work towards their goals consistently and never give up.

But how do we ensure the success? Mike teaches how our thoughts and actions influence our journey and determine whether we'll succeed or not. He also provides specific excercises to carry out.

I am an enterpreneur with ambitious goals. Ambitious goals are not straight forward to achieve, so I continuously look for experiences, ideas and inspiration from other enterpreneurs.

Mike's program is a great source of inspiration. I find many of its practices very valuable in my journey. Mike teaches how to use our time wisely in working towards our goals as time is the most valuable resource we have. He teaches how not to hold ourselves back and how to deal with challenges.

I think that the 30 Day Success Formula is a very valuable program for people who are serious about achieving their desired future.

Mike's program has helped me to be more empowered to achieve my goals. Many thanks to you Mike for creating this program.



Inese Kapeniece



Consultant, Coach and Author