Mike Pettigrew has released many publications over the years. These include books, audio books, eBooks, reports and training manuals. More n
ew publications coming soon...
The Most Powerful Goal Achievement System in the World 
an Amazon bestseller © 2017 Mike Pettigrew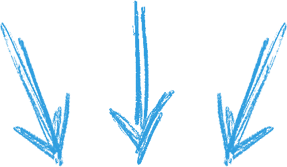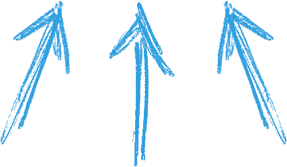 A practical, easy to follow, no fluff plan for achieving your goals




This is an excellent book about achieving your goals. The steps laid out are practical and easy to follow.





I love how Mike addresses our mindset and the fact that how we think about things truly can either make or break achieving our goals.





I read this book quickly and I can't wait to go back and read again and put the steps in motion on paper.



Carrie Lowrance
The painful experiences of our lives can enable us to grow and become kinder, wiser, richer, more compassionate human beings




He knows his subject matter, offers fine illustrations to keep the reader involved (and entertained!) visually, and in the end he makes us believe in ourselves – especially using the 'magnifiers' he distributes throughout. And the Affirmation Library at book's end is brilliant!





While others have written self-help books on this subject, they simply do not compare to the surge of power Mike creates. Required reading for those who want a better life.



Grady Harp,

Amazon HALL OF FAME TOP 500 REVIEWER
More than just goal setting

I've read the book once and loved the information in it. Some of it seems like common sense, like setting goals for yourself and things like that, but this author takes it a step further and actually gives you brainstorming ideas, step by step instructions, and experiments you can do yourself at home to test out the law of attraction and prove to yourself that it works.

I've read The Secret and enjoyed it but found it somewhat lacking. This book has more actionable steps you can take, plus its outlined in a way that makes sense to me.

Now that I've read it once, I'm going to go back through and reread it while actually trying the experiments and the steps that he gives you.

If you liked The Secret and are into Law of Attraction type stuff, you'll probably like this book. I've also watched some of his videos and really enjoyed them as well.



Christine
Knowledge only becomes power when it is acted upon and used

If you want to read a book that will change the way you think this is the book you need to read.

What if there is a better life out there for you? You may think you have many shortcomings, and that you can never get away from the chains, but this book tells you can no matter your background, experience or even your intelligence that you can.

Mr. Pettigrew shows you through his book how the mind works and how you received all of the negative thoughts that you accumulated throughout your life. Then he shows you how to break free and how to change the way you think so you can live a fulfilled life.

Personally, I have done all the exercises and downloaded most of the tools that Mr. Pettigrew writes about. I have noticed a change within me. Even my friends around me have noticed it too. If you want a better life, and want to improve the way you think then this is it.



Andrew Leonard
THE SYSTEM THAT ALLOWS ORDINARY PEOPLE TO ACHIEVE EXTRAORDINARY GOALS
Many years ago, author Mike Pettigrew started a quest to find answers to these three questions:
1. Why do some people achieve their goals far more quickly than others, and are able to create extraordinary lives?
2. Of those who manage to succeed, why are some miserable while others are consistently happy? 
3. What key factors can allow anyone to create a life of deep meaning and purpose?
After decades of studying human consciousness, creating successful businesses, and achieving huge personal and business goals, Mike Pettigrew found the answers he was seeking.
It turns out that there are just seven steps that allow you to achieve any goal more quickly. Anyone can follow these simple steps, and when they do amazing things start happening in their careers, relationships and personal lives.
To achieve your goals faster you must know exactly what you want, charge your goals with powerful emotion, set specific goal deadlines, program your subconscious mind, plan effectively, use the same habits as the world's highest performers, and overcome your limiting beliefs.
Whether you want to achieve your life's biggest goals, get more done, eliminate stress and burnout, or dramatically increase your sense of joy, confidence and fulfilment, this book can help you to achieve it faster and more simply than you may have ever thought possible.
Each of the seven steps are easy to understand and put into practice. They are also supported by background material that helps you appreciate the importance of each step, as well as six "magnifiers" you can use to greatly speed up your results.
If you've ever wanted a practical easy to use guide that allows you to achieve a far happier and more successful life, then this book contains everything you need.
A link to free training that helps you to put the seven steps into action is included in the book, and it demonstrates some of the new skills you will discover in these pages.
Why you absolutely must set goals
Secret habits of the world's most successful people
How to achieve any goal ten times faster
Amazing new ways to program your mind for success
How to finally discover your life's true purpose
Ways that guarantees success where others normally fail
What you must do to create happiness and fulfillment
How to use your subconscious to get anything you want
Simple ways to generate creativity and new ideas
The world's most powerful goal achievement system
Mike Pettigrew is a bestselling Irish author and has been a successful entrepreneur since he was a teenager. He has founded, bought, built and sold more than 15 businesses, and is widely recognised as an expert in helping ordinary people to achieve extraordinary goals. You may have seen him on TV, listened to his podcast, or heard him on radio - helping people to live happier and more successful lives.
Mike is also the creator of several products, courses and coaching programs that can help anyone to create the life they have always yearned for. These include: * The 30 Day Success Formula, * The Millionaire Mind Secrets, * Change Your Thoughts - Transform Your Life!, * the Ultimate Success Club group coaching program, and * Certified High Performance Coaching.
Mike Pettigrew - entrepreneur and bestselling author
UNLOCK GRATITIDE NOW! the #1 Amazon bestseller © 2015 Mike Pettigrew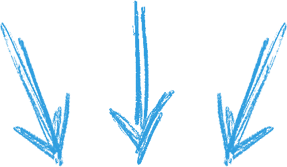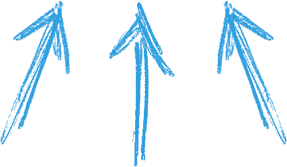 Unlock Gratitude Now! Your 7 Keys to a Happier and More Successful Life © 2015
In the number 1 Amazon bestseller Unlock Gratitude Now! Mike Pettigrew shares his experiences of both failure and success. He explains how you can change your dominant thoughts and emotions quickly and easily and how this can lead to your long-term success and happiness.
He also suggests several experiments you can try for yourself that will allow you to prove to yourself that your mind and emotions really do affect physical matter.
Unlock Gratitude Now! brings you step by step into the nature of your subconscious mind and how you can to program it for happiness and success using the most effective techniques and technologies available.
I really enjoyed this book. I don't think it was just a coincidence that I heard a portion of a radio interview he did a week ago. I was in a place where I really needed to hear his message.

I downloaded this book and found it easy to read, I liked his style , and the message of having gratitude was something I really needed to hear.

I am doing the suggestions in the book and have completed two of the four video modules.

Mike Pettigrew's passion for what has worked so well for him, is contagious!



Rozzily
I thoroughly enjoyed this book, and found it inspiring. It highlights the importance of self awareness, with the knowledge that our thoughts and emotions can create our reality.

With the hustle and bustle of life we can easily get into a rut or negative thinking, this book puts us in touch with the importance of gratitude which can unlock our success.

We often don't see what we already have and in a difficult situation we can overlook this, by getting in touch with our gratitude we unlock the door to our happiness, behind this door is were our true potential lies.



Brian Johnston
Afterlife: Startling Evidence for Life After Death © 2013 Mike Pettigrew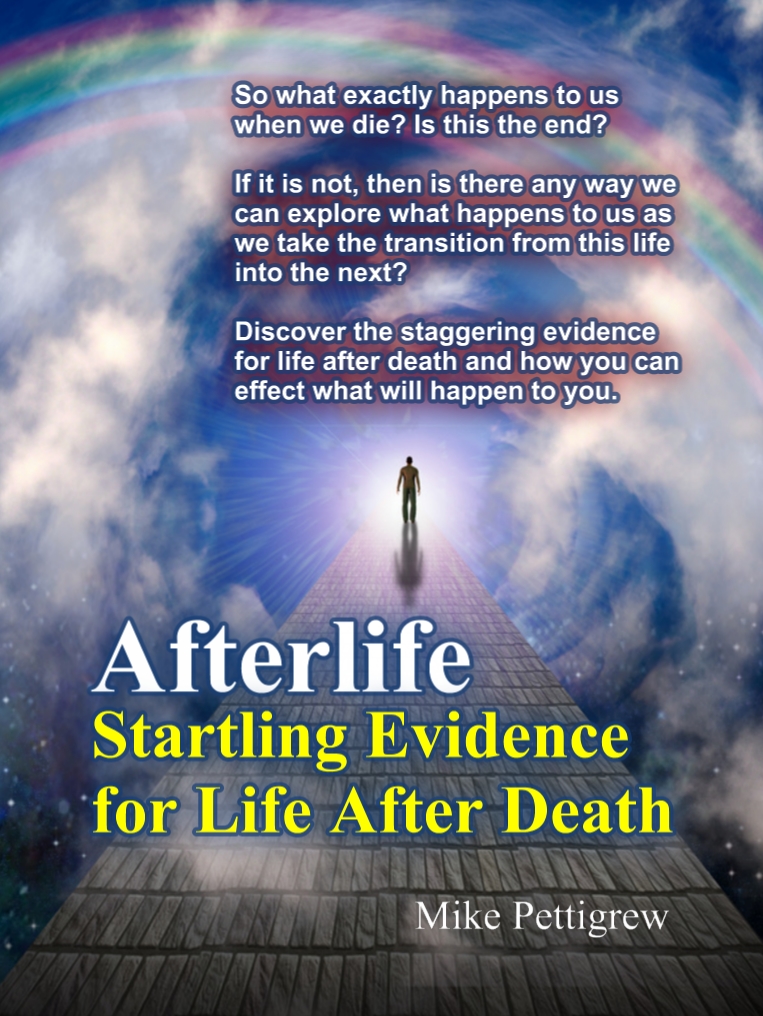 Discover the surprising evidence for life after physical death.
* Do we Survive Physical Death?
* Are we Judged?
* Is there an Afterlife?
* What will we Do After Death?
* Do all People Reincarnate?
* What is the Purpose of Physical Life?
* How can we Explore the Afterlife?
In this Kindle eBook, author Mike Pettigrew, founder of The Institute for Afterlife Research investigates the answers to these crucially important questions.
Hear about the cutting-edge research conducted by many highly respected scientists around the world that proves that our lives continue after we die.
In this short but pithy review of life beyond what we normally perceive, Mike Pettigrew details the work of Raymond Moody, Dannion Brinkley, the past life regression hypnosis work of Whitten and Fisher, children's memories of past lives, and astral projection techniques and research, including Robert's Monroe's and Bruce Moen's.

The author, who studied with Moen, describes techniques that he's found useful in traveling out of body and confirming for oneself the reality of such realms.



Amazon customer
Interesting and informative book about evidence for Life After Death.

I would recommend this book to anybody wanting to explore this subject.

I, like this author, started exploring this subject after the death of my sister, who died way too young.



Amazon customer
Earth Changes and Our Hidden Past Audiobook © 2002 Mike Pettigrew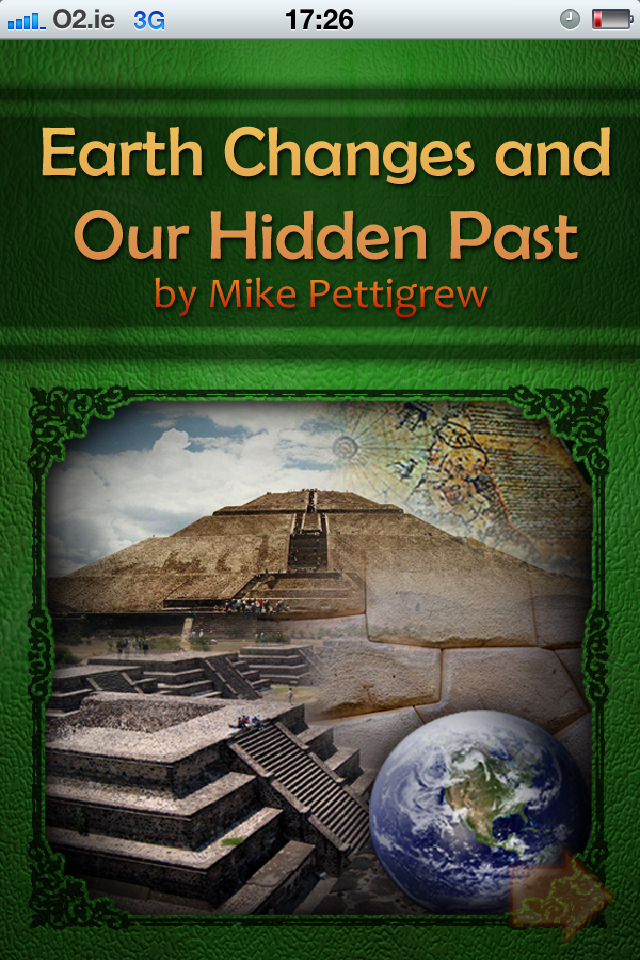 Discover how the current changes to the earth's climate and geography have occured before, and that it is nothing to fear.
Profits of doom and gloom, and movies such as 2012 portray earth changes as being terrible events that we cannot control.
However, in this audio book you will discover for yourself that although our planet may be undergoing significant change, there is wonderful reason and purpose for that change.
Earth Changes and Our Hidden Past is an audio visual feast, that includes many photos of enigmatic artifacts that could turn your understanding of our world on its heels.
Mike Pettigrew, the author of this audiobook has traveled the world, and researched the evidence for advanced technology in our ancient past, as well as the true purpose behind the coming global earth changes for more than 30 years.
You will learn how our current global culture is not the pinnacle of civilisation we may have thought it to be. Discover how advanced technology was used in ancient times, and with the help of visual images see the actual rock solid evidence of it's existence. Find out how previous advanced civilisations were destroyed and what we can do to avoid a similar fate in the near future.
Life After Death: What Happens When We Die? Audiobook © 2001 Mike Pettigrew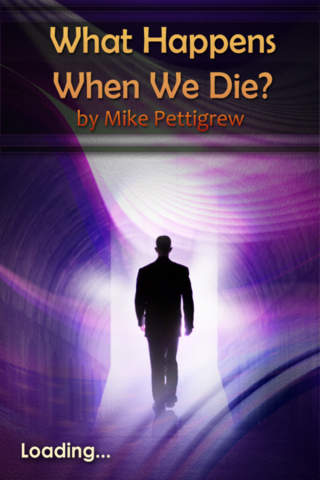 Discover the rock solid evidence for life after physical death.
* Do we Survive Physical Death?
* Are we Judged?
* Is there an Afterlife?
* What will we Do After Death?
* Do all People Reincarnate?
* What is the Purpose of Physical Life?
* How can we Explore the Afterlife?
In this fascinating Audio Book, author Mike Pettigrew, founder of The Institute for Afterlife Research investigates the answers to these crucially important questions.
Hear about the cutting-edge research conducted by many highly respected scientists around the world that proves that our lives continue after we die.
Reports and Audiobooks - various dates © Mike Pettigrew