Ultimate Success Club - Life Changing Coaching
Hi my name is Mike Pettigrew. I'm a bestselling author from Ireland and I've been a successful entrepreneur for over 30 years. I have created, bought, built and sold more than 15 businesses in all sorts of different niches and my businesses have made millions.
I'm widely recognised as a leading expert on helping ordinary people to achieve extraordinary goals. You may have seen me on TV or listened to me on radio or my podcast, helping people just like you to live happier and more successful lives.
I also personally coach people, so that they can achieve their goals more easily, using a powerful time tested framework that brings rapid results.
What Makes Coaching So Effective?
Most highly successful people use a coach, to help them to go beyond their current limitations and to reach their life's biggest goals. Coaching will help you to achieve far more than ever before.
It will give you a clear road map so you can achieve all your dreams and become happier and more fulfilled than you may have ever imagined.
You owe it to yourself to get the best you can from life and coaching will help you get there faster and more easily than ever before.
Your Coaching Membership will help you:
Create a clear vision of what you want in your life
Create a plan of action and focus
Increase your self-belief and confidence
Explore new options and perspectives to choose from
Be motivated and empowered
Stay accountable and on-track
Use your time more effectively and productively
Identify and overcome barriers to your progress
Learn to live a more balanced, richer and fuller life
Achieve everything you want from life
Get Group Coaching with Mike Pettigrew
12 Months Coaching Membership with Mike Pettigrew
Your Total Breakthrough! Academy membership includes 2 one-hour group coaching sessions each month by webinar where you can ask Mike anything.
If you can't make a session don't worry, because it will always be available to watch later in your coaching membership portal.
You also get special member's only access to some of Mike's best products, courses and training, added to your membership each month. This ensures that you always have the motivation and inspiration you need for long-term success and happiness.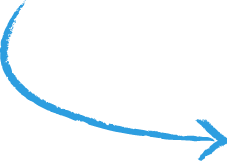 Get coaching for only $47 a month. You can cancel at any time.
Mike Pettigrew - Serial Entrepreneur, Coach and Bestselling Author
Copyright © 2020 Mike Pettigrew. All Rights Reserved.