Get a FREE High Performance Coaching Call 
High Performance means excelling and succeeding above and beyond standard norms consistently over the long-term. Structured differently to any other type of coaching it has been scientifically proved to work.
Take Your Career to the Next Level Fast
What is the number one thing everyone in the world wants? I believe that the answer, quite simply, is: MORE.
They want more success at work
They want more happiness
They want more passion in their relationships
They want more money
More energy and productivity
And more meaning
Everyone wants more of the good things that life has to offer, but to get more, people need to activate their full potential. They need to hit a higher gear and become high performers at whatever they do. They have to become more focused, productive, influential, and successful.
But it's not easy. And most people are struggling more than they have to in these areas. Even though we all have big goals and dreams, most people today are drowning in stress, overwhelm, and uncertainty.
The sad thing is that if they don't figure out how to turn it around, they'll not only fail to accomplish their dreams, but as the world changes so quickly they'll simply be left behind.
So think about your life...
Do you feel you're being as productive, influential, and successful as you want to be?
Are you struggling to stay focused, to get ahead, or to better influence your team or customers?
Are you tired of being at the same level of success and happiness for too long?
Have you reached a plateau in your progress and struggled to breakthrough to the next level of joy, power, and achievement?
Do you miss the pulse and vibrancy of growing and contributing at your highest levels?
Certified High Performance Coaching can help you...
Scientifically proved to work
Certified High Performance Coaching is a revolutionary new form of coaching that allows you to achieve sustained levels of high performance in your career and personal life, over the long term, while greatly reducing stress and overwhelm.
This is probably the most effective type of coaching in the world, with a satisfaction rating of 94% in over 30,000 sessions, compared to most forms of life coaching that only have a satisfaction rating between 60% and 80% (these ratings were self-reported by people who had undergone each type of coaching). It has also been scientifically proved to work.
Certified High Performance Coaching takes you through a unique process, that allows you to be better in all areas of your life, so you have greater abundance, fulfilment, aliveness and joy, with a sustained ability to be "in flow".
Get a Free High Performance Coaching call with Mike Pettigrew
Mike Pettigrew - Certified High Performance Coach
I want to offer you a free one-on-one High Performance Coaching strategy session with me on the phone.
I've been running my own successful businesses for over 30 years, and I'm also a bestselling author and one of only 300 elite Certified High Performance Coaches in the world.
This is a full one-hour session, where together we can look at what you want to achieve in the next 12 months and we'll also explore what may be currently stopping you from getting there.
This means I'll work one-on-one with you to break through your barriers and help you reach your highest potential and performance in all you do.
Certified High Performance Coaching always has limited availability and is by application only. It's only available to people who are already successful, and who want to reach the next level faster.
I offer this service because I am a certified high performance coach specialising in helping people who are already successful in their career to reach their next level of success faster.
There's a good possibility you have not yet tapped your full potential and with my help you can.
And if you find that our call together has been valuable to you, you might wish to become a client.
If this is the case my rate for a full year of high performance coaching is $15,000, although, there really are only so many people I can work with, as I'm sure you can appreciate.
However, with that said, please understand that I am not offering you a "sales pitch in disguise." I promise not to pressure or pester you in any way at all.
But there is a catch and it's a big one...
You need to understand that I can't help everybody. In order for me to do this free work for you, you need to meet some strict (but reasonable) criteria.
I can only be of benefit to people who are serious about creating a better life.
And for people who are willing to reach the highest potential and performance in all that they do.
I cannot help you if you are looking for a get-rich-quick scheme. Or if you want instant results for very big goals.
Or if you constantly complain about life, or if you normally blame other people for your difficulties.
Here's what to do next...
Mike with Brendon Burchard - Founder of Certified High Performance Coaching
You can schedule a free strategy session with me by clicking the button below.
You'll see a form with a few questions about your life and your career, and what you're looking to accomplish. Once I have that information, I will contact you to arrange a suitable time for our call together.
Click the button below to apply for your free coaching call.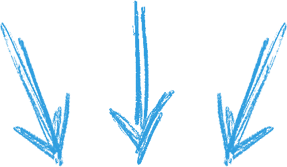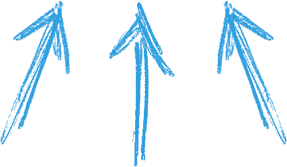 ---