THE SECRETS OF SUCCESS Mentoring Program takes you through a unique process, that helps you become consistently better in all areas of your life - long term.
Have greater abundance, fulfilment, aliveness and joy, with a sustained ability to be "in flow".
Probably the most effective type of coaching in the world, because it has a satisfaction rating of 94% (from over 30,000 coaching sessions). It's also completely different from any other form of coaching, and has been scientifically proved to work.
People in my one-on-one coaching program pay me $15,000.00 a year to learn these skills, but you get them every single month in THE SECRETS OF SUCCESS.
Here's what we'll cover over the next year in our Live Training sessions...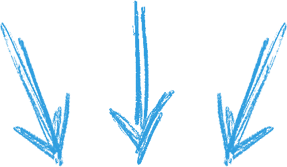 MONTH 1: Success Fundamentals - discover the building blocks and succeed above and beyond standard norms, consistently over the long term. Find out why this extraordinary form of coaching has a satisfaction rating of 94%.
MONTH 2: Clarity - knowing where you're going and how you're going to get there is crucial. Discover the simple way to have far greater clarity, so you keep focused and intentional every day and achieve all your goals faster.
MONTH 3: Energy - when you have more energy, you can progress all your projects faster. Gain immediate improvements in the energy you generate and feel every day, and experience more enthusiasm, aliveness and joy.
MONTH 4: Courage - when you have more courage you can achieve things other people cannot. Gain greater confidence, decisiveness and momentum in your life, and see all your dreams turn into reality.
MONTH 5: Productivity - most highly successful people don't work hard - they work smart, and that's the secret to their success. Save time and energy and immediately be more effective and productive each and every day.
MONTH 6: Influence - if you're not highly influential its hard to achieve your goals. Instantly be more influential in your relationships and career, and experience dramatic improvements at work and in your personal life.
MONTH 7: Psychology Mastery - how you think determines how successful you are. Develop a free, consciously-directed, positively engaged mind and create the life you were born to live.
MONTH 8: Physiology Mastery - your mind affects your body and your body affects your mind. Use these simple hacks to instantly gain more energy, enthusiasm, aliveness and joy. Get what you want faster and easier than ever before.
MONTH 9: Productivity Mastery - you only get 24 hours each day, so there's limited time to progress your goals. Discover the easy way to dramatically improve your productivity, eliminate distracting activities, and save both time and energy!
MONTH 10: Persuasion Mastery - the most persuasive people are always the most successful. Uncover where you need to be more persuasive - then use these advanced persuasion techniques so people actually want to help you get there!
MONTH 11: Purpose Mastery - people who are clear on their purpose accomplish amazing things. Discover how to live and lead with even greater purpose and fulfilment, and enjoy a more meaningful life than ever before.
MONTH 12: High Performance Evaluation - the world's highest performers assess their progress, so they know what to focus on next. Uncover new areas to further enhance and improve your career and personal life.