How to Create a Wealth Mindset
- Download this Video Training and CHEAT SHEET now for

FREE

!
Know exactly how to create a wealth and abundance mindset. What was once impossible suddenly becomes possible.
The Secret to Success Is An Abundance Mindset:
Root out limiting beliefs that block abundance.
Discover how to overcome restrictive conditioning.
How to improve your self-worth and earning potential.
Learn how to program your mind for success.
Get you want, faster than you've ever thought possible.
Have greater success, abundance, freedom and wealth.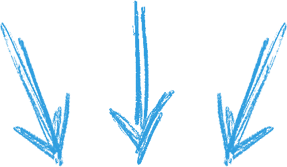 Get This Powerful Video Training and Report for FREE
Enter your name and email below to get our free newsletter (you can unsubscribe at any time). You also get immediate access to this powerful video training and cheat sheet, as well as other life-changing videos and training.
By entering your details above you will receive our free newsletter, and you confirm that you agree to our Terms & Conditions, Privacy Policy and Cookie Policy.
The key to abundance is in how you think. Finally, root out and overcome limiting thoughts that sabotage wealth
What was once impossible suddenly becomes possible.
1

Click the Button Above and Enter Your Name and Email

It only takes a few seconds

2

Check Your Email Inbox

If you don't see the message we sent within a couple of minutes, then please check your spam folder

3

Download the Cheat Sheet and Video

Click the link to download your cheat sheet and watch the video