Get This Empowerment Self-Hypnosis for FREE
Self-hypnosis is one of the most effective ways to overcome limiting beliefs and bad habits, and to create a powerful success mindset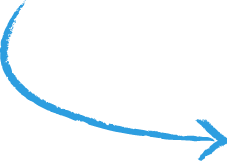 Create Deep Rejuvenating Relaxation
Find the Root Cause of Lack of Self-Confidence
Program Your Mind for Deeper Confidence
Create Self-Acceptance and Appreciation
Develop Mental, Emotional and Spiritual Empowerment
Create Joy, Happiness and Positive Thinking
Achieve Peace of Mind and Greater Self Esteem
Develop More Enthusiasm and Optimism
Overcome Anger, Jealousy and Possessiveness
Overcome Limiting Beliefs and Create a Success Mindset
Get This Valuable Empowerment Self-Hypnosis Recording for FREE
Enter your name and email below to get our free newsletter (you can unsubscribe at any time). You also get immediate access to this powerful self-hypnosis recording, as well as other life-changing videos and training.
By entering your details above you will receive our free newsletter, and you confirm that you agree to our Terms & Conditions, Privacy Policy and Cookie Policy.
Self-Hypnosis is used by millions of highly successful people to overcome limiting beliefs and to create a success mindset
It is a "hidden" success secret used by very large numbers of high performers and highly successful people - simply because its so effective and easy to use.
1

Click the Button Above and Enter Your Name and Email

It only takes a few seconds

2

Check Your Email Inbox

If you don't see the message we sent within a couple of minutes, then please check your spam folder

3

Download the Self-Hypnosis Recording

Click the link to download your self-hypnosis recording