Get This Powerful Library of 356 Affirmations That

Can Transform Your Life

- for FREE!
Use these affirmations to dramatically improve your life, or as templates to create your own unique customised affirmations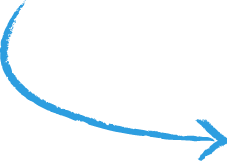 Life Changing Affirmations for:
Developing Confidence and Stimulating Creativity
Achieving Goals Faster and Improving Your Productivity
Deeping Happiness and For Improving Your Self-Esteem
Optimising Your Health, Memory and Focus
Improving You Relationships and Communications
Being a Better Parent and Partner
Releasing Past Hurt and Trauma
Being a Better Public Speaker
Creating Positivity and Self-Acceptance
Greater Success, Wealth and Abundance
Weight Loss and Increased Energy
Get This Powerful Affirmations Library
Enter your name and email below to get our free newsletter (you can unsubscribe at any time). You also get immediate access to this powerful affirmations library, as well as other life-changing videos and training.
By entering your details above you will receive our free newsletter, and you confirm that you agree to our Terms & Conditions, Privacy Policy and Cookie Policy.
Affirmations are perfect for overcoming limiting beliefs, and for creating a success, happiness and wealth mindset
They are used by millions of people around the world and are one of the "hidden" secrets of the world's most successful people.
1

Click the Button Above and Enter Your Name and Email

It only takes a few seconds

2

Check Your Email Inbox

If you don't see the message we sent within a couple of minutes, then please check your spam folder

3

Download the Affirmations Library

Click the link to download your 356 affirmations library